AWARD WINNING WINERY IN FOLSOM & SACRAMENTO
AN EXPRESSION OF THE LAND
Tucked away in the far reaches of rugged Northern California lies Hyampom Valley. Merlo Family Vineyards is located along the banks of the wild and scenic South Fork of the Trinity River that runs through Hyampom. This wholly unique setting helps create wines that speak to the power and beauty that is Hyampom Valley. Influenced by the idyllic growing season and climate of this small pocket valley, the fruit produced in the Merlo Family Vineyards expresses a strong sense of place. Based on the concept that quality wine is grown in the vineyard, a minimalist approach is taken in the cellar, allowing the wines to clearly reflect the varietal character and distinct terroir of Hyampom Valley.
Merlo Family Vineyards , we are award winning California Wines producers, enjoy a rare collection of richly flavored and expressive wines. Unlike many California wines, these deep, complex wines are not high in alcohol, nor overripe in flavors. Rather, the wines are naturally big and bold, yet refined and beautiful.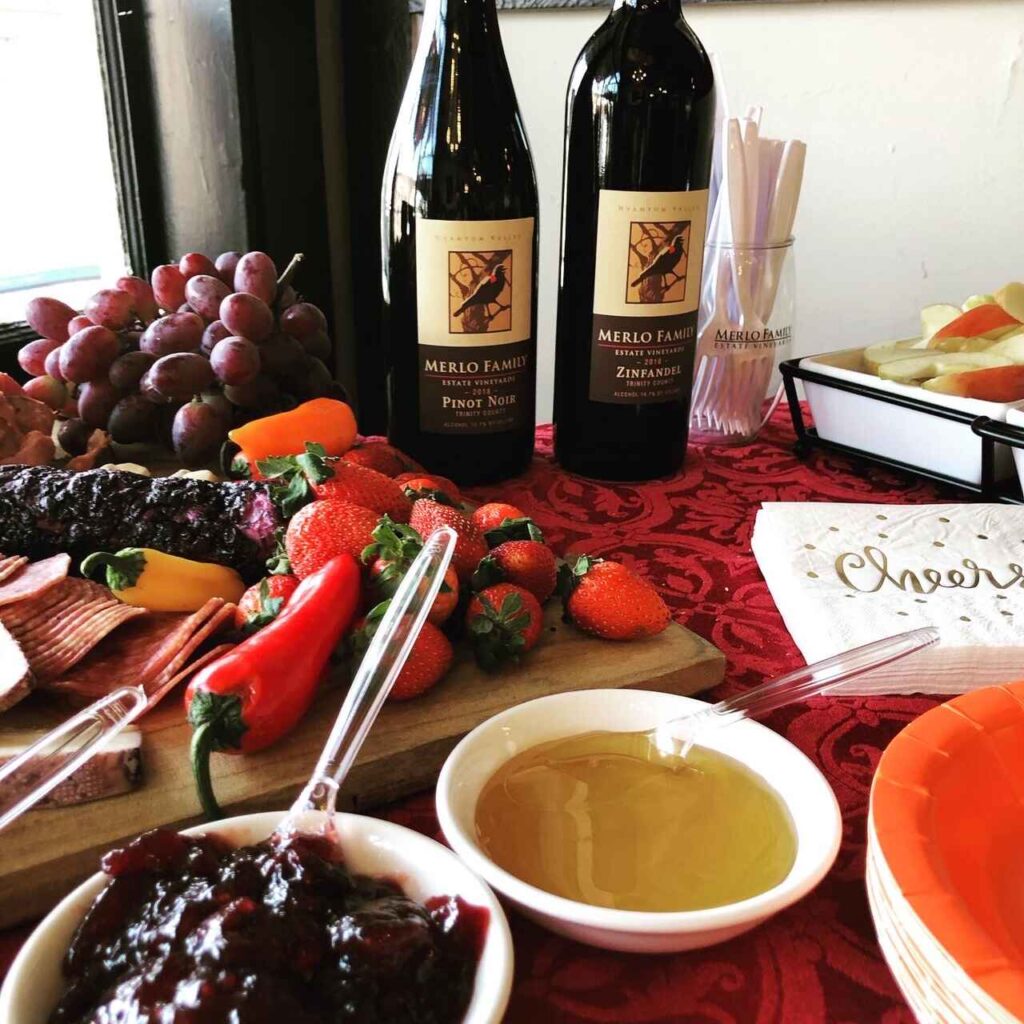 Unlike most California wines, MFV wines are deep and complex yet not high in alcohol, nor overripe in flavors. Rather, the red wines are rich, dark and bold with very smooth tannin structure. The white wines display bright vibrant flavors with crisp natural acidity.
Address:
815 Sutter Street, Ste G
Folsom, CA 95630
Phone:
916-817-1962
Hours:
Wednesday 12-6pm
Thursday 12-6pm
Friday 12-8pm
Saturday 12-8pm
Sunday 12-6pm