An Expression of the Land
Tucked away in the far reaches of rugged Northern California lies Hyampom Valley – a remote river valley hidden amongst the inter-coastal mountains of Southern Trinity County. The word Hyampom comes from the northern Wintu Indian word "Hien-pom". The actual meaning is not clear, but there have been many speculations. According to anthropologist, A.L. Kroeber, the term "pom" means "land" or "place" but the meaning of the balance of the word is unknown. "High Valley," "Low Valley," "Pleasant Valley," "Place of Plenty," and "Place at the Base of the Mountain" are some of the speculations of the actual meaning of the word, Hyampom. The Indians of long ago, so the story goes, would come to Hyampom for the winters. "Hy," they would say,"is there enough to share with us?" "Hy," would answer the natives of Hyampom, "there is always plenty here for all." Hyampom is a fitting name for one of the most remote, and perhaps most ideal, winemaking regions in California.
Merlo Family Vineyards is located along the banks of the wild and scenic South Fork of the Trinity River and at the base of South Fork Mountain, the longest contiguous ridge in the continental United States. This wholly unique setting helps create wines that speak to the power and beauty that is Hyampom Valley. Influenced by the idyllic growing season and climate of this small pocket valley, the fruit produced in the Merlo Family Vineyards expresses a strong sense of place. Based on the concept that quality wine is grown in the vineyard, a minimalist approach is taken in the cellar, allowing the wines to clearly reflect the varietal character and distinct terroir of Hyampom Valley.
Merlo Family Vineyards produces a rare collection of richly flavored and expressive wines. Unlike many California wines, these deep, complex wines are not high in alcohol, nor overripe in flavors. Rather, the wines are naturally big and bold, yet refined and beautiful.

Tasting Room
Where and When
Address:
815 Sutter Street
Folsom, CA 95630
Phone:
916-833-7745
Hours:
Wednesday, Thursday 12-6pm
Friday, Saturday 12-8pm
Sunday 12-6pm
Our Wines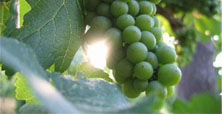 At Merlo Family Vineyards, the particular characteristics of our Hyampom Valley vineyard is carried through to the bottle. Unlike most California wines, these deep, complex wines are not high in alcohol, nor overripe in flavors. Rather, the red wines reveal rich flavor themes with very large, bold, yet smooth tannin structure. The phenomenal skin structure of the fruit results in impenetrable dark colors, even with only a minimal amount of maceration. The white wines display bright vibrant flavors with crisp natural acidity.
Special Events
MFV STRIKES GOLD AGAIN!
2019 San Francisco Chronicle Wine Competition
2016 Syrah, DOUBLE GOLD
2016 Zinfandel, GOLD
2016 Pinot Noir, SILVER
2016 Chardonnay, SILVER